Students with High Potential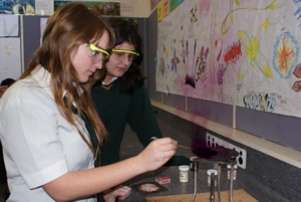 Manurewa High School provides a range of extension programmes for our gifted and talented students as well as our academically able. The aim of these programmes is to assist students to achieve at the highest level, in particular at scholarship and excellence level in the National Certificate of Educational Achievement and other academic competitions.
Extension programmes are offered by each department. These programmes encourage students to extend their participation in subjects they are skilled in through additional classes and involvement in other initiatives such as the Future Problem Solving Programme, which is used throughout the world.
Alongside the extension programmes, Manurewa High School also encourages students to participate in the many cultural, musical, sporting and leadership activities offered by the school to extend their skills into new areas which they may not have experienced.