Co-Curricular
Manurewa High School offers an extensive range of co-curricular activities that enable students to work together in a community of learning outside of usual scheduled classes. These activities include a wide range of sporting activities and teams, clubs, music and drama groups, and ethnic cultural groups. The school enjoys wide success at local and National competitions and many teams and groups compete internationally.
Performing Arts / Music
This is an area in which the school has an enviable tradition. A musical or drama production is held each year. In addition over 300 students enjoy free musical tuition to compete for places in one of three choirs, three concerts bands, stage band and chamber orchestras. The school music department tour internationally on a biannual basis.
Sport
A high level of success has been achieved by school teams and individuals representing their school and Counties-Manukau. Recent success by teams and individuals has been achieved in many different areas, including rugby, rugby league, girls rugby, touch rugby, basketball, volleyball, netball, football, swimming, kilikiti, waka ama, trampoline, volleyball, special olympics and many more.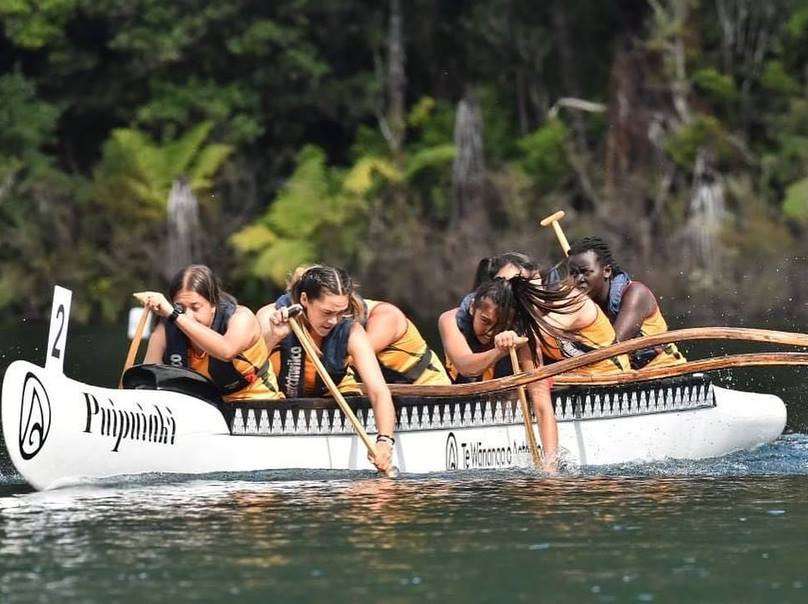 International Week
An International week is held each year to celebrate the cultural diversity of our school. Students from over 40 different countries and ethnic groups participate. Students lead assemblies and activities including sports, costume day, food day and musical extravaganza. Mr Raghunath Singh has been a long-standing staff member who has championed the professionalism of this programme. Staff and students always appreciate this week in celebration of the many cultures at Manurewa High School and a special way to finish the first term.
Polyfest
Each year the school enters and wins many awards at Polyfest. In 2018 we had 11 different cultural groups with over 400 students participating