The MHS Business Academy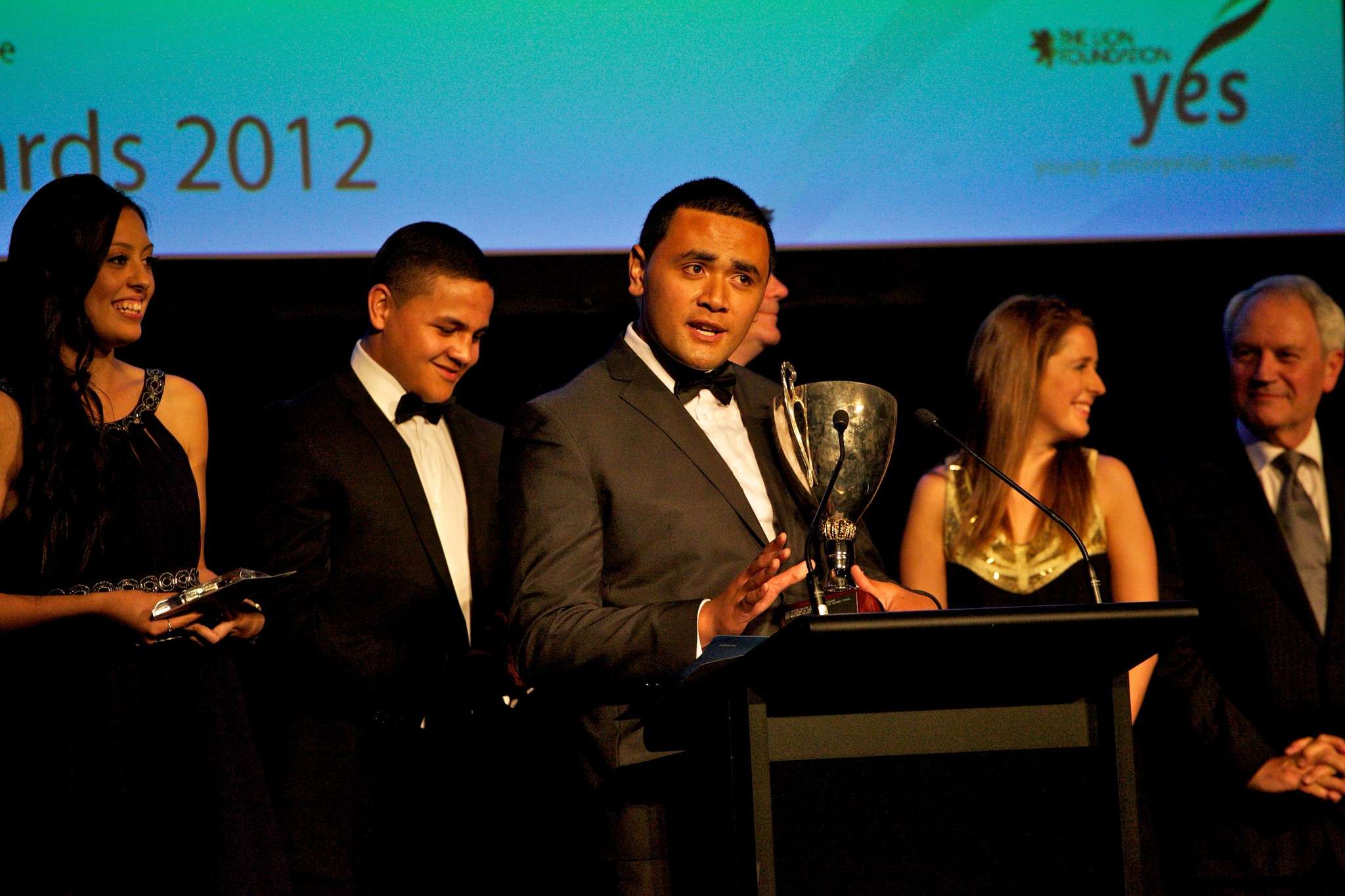 Mission
By connecting students, alumni, business and tertiary educators through partnerships, the MHSBA aims to transform the lives of MHS students, and through them, the lives of their families and communities

Vision
To awaken the courage, creativity and perseverance that will drive the businesses of the future

Goals
Through their education at the MHS Business Academy, students will be encouraged to:
Sense, value and seize opportunities to succeed.
Develop the knowledge, skills, values and attitudes needed to be successful in business.
Cultivate a strong sense of purpose and belief in their unique abilities, identities and cultures.
Learn to adapt to and be resilient in the face of change.
Appreciate the value of networks for enabling opportunities and solutions.
Become role models for future generations of students.
Background
In 2012, when Manurewa High School's Caring and Co won the top awards of Company of the Year and Managing Director of the Year in the Young Enterprise Scheme, the business world began to take notice.

A group came together, led by alumni John and Leonie Hynds of the Hynds Group, and was inspired by the potential for creativity, enterprise and entrepreneurship to transform the lives of many more South Auckland students and their families. This is seen as an important initiative not only for Manurewa, but for New Zealand society as a whole.
Planning work has explored the vision, governance, and leadership among critical aspects of the establishment of a dynamic Business Academy – one that will have positive impact for generations to come. In 2015, the MHS Business Academy Foundation Trust was established, and a foundation board of trustees appointed. The board is:
John Hynds, Founding Director, Hynds Group (Chair)
Richard Thornton, MHS Board of Trustees
Pete Jones, Principal
Prof. Barry Spicer, Former Dean, University of Auckland Business School
David Irving, former Chair of the ICEHOUSE, former CEO of Heinz Wattie
Mark Bentley, Director, Alumni Relations and Development, University of Auckland
Terry Shubkin, CEO, Young Enterprise Trust
Caroline Casey, Talent Manager, Fonterra
Frank Solomon, CEO, Solomon Group
Leanne Gibson, Executive Director, Manurewa High School Business Academy
Dellwyn Stuart, Chief Executive, Auckland Communities Foundation
Manurewa High School students have demonstrated a natural flair for business, which has been nurtured with great teaching of Emma O'Riordan. The style of learning experience is appealing, which includes the opportunity to run real businesses through Young Enterprise. Business people, including alumni also get involved providing case studies, and expert presentations. The success of the model can be seen in achievements including:
Black Bulb Company, a 2014 Young Enterprise company, won the Prime Minister's Pacific Youth Award for Excellence in Business and Enterprise. The Black Bulb team was also selected for Venture Up, a six-week residential business incubator programme delivered by YES and Creative HQ.
Ryan King, a member of the 2012 national Company of the Year, was selected to head the Commerce Association of Pacific and Maori Students at the University of Auckland, and was one of only 35 students among 350 applicants globally chosen to participate in the Asia-Pacific Entrepreneurship Society, an initiative of Stanford University. Ryan has since graduated, with the honour of the Trustees Award from the First Foundation, and is now part of the graduate programme at Vodafone.
In 2013, Ohu Honey won two national Young Enterprise awards – for Global Sales & Marketing, and Excellence in Social Enterprise.
The successful Young Enterprise graduates of 2012, 2013 and 2014 have progressed into tertiary study.
The Business Academy is a hub for business learning and for wider business connection across all learning areas. Current programmes being delivered in partnership include:
Personal Development
EY Mentoring
ASB Mentoring
Business Education
Hynds Level 2 Business Experience Day
Further Education
EY Entrepreneur of the Year
Vodafone Code Like A Girl
Nestle Cook for Life
Southern Initiative through our MAKER SPACE - a school-wide initiative for students to learn how to create and make with technologies. This enriches the learning environment in an iconic and transformative way, and brings our community and business together.
Career Pathways
The ARA programme at Auckland Airport
Teacher Professional Development
If you would like to be involved, as a supporter, mentor, or sponsor, please email:
Emma O'Riordan, 021 026 17939
Leanne Gibson, Ph 021 610 071
News
Teenagers give up their holidays to lead business learning event
MOU with the University of Auckland Business School