Future Problem Solvers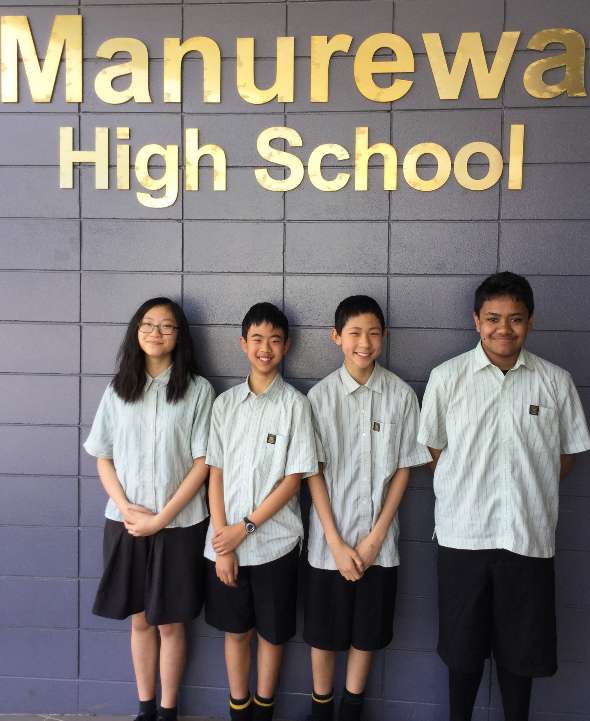 An "amazing effort" by Year 9 students has seen them make the national finals of the Future Problem Solving (FPS) Challenge.
It is our first year in FPS, and Principal Salvatore Gargiulo says he didn't expect a group to make the finals of the competition, out of 390 teams from across New Zealand. "Most of the other schools they are up against are very experienced in the programme. It's an amazing effort that they are among the top schools nationally."
Students Aimee Lew, John Chen, Aaron Lew and Okesene Fatu were one of four groups that have been involved in FPS since Term 2. FPS coach Glenis Martin started the year with nine groups, but she says students soon discover if it does not suit them and it's normal for some not to continue.
"Getting to the qualifying stage of the competition has meant hours of work on top of students' normal school programme," she says.
The finals take place from 30 October to 1 November, and students stay for the weekend at Carey Park in Henderson. If our team is successful, they will be invited to compete in the Internationals, held in the United States in June next year.
FPS describes a scenario in the future, such as a time when people have robots as personal assistants. Students are asked to consider a wide range of problems related to the scenario, then choose the most important problem and come up with futuristic ideas to solve it. The pressure comes in an exam setting when the students must prepare a booklet of all their problem-solving work in a 2.5 hour timeframe, and then do a presentation of their plan.
To qualify for the nationals, the students have been exploring problems related to 'Processed Food' and 'Propaganda'. At the nationals, the challenge is 'Enhancing Human Potential'.
The finals experience offers a chance to develop friendships with students from all over New Zealand, who have in common their enjoyment of academic challenges.