Inspiring South Auckland creativity
As part of the Year 10 Inquiry Future Focus Topic in Term1, some of the classes got involved with the Southern Initiative (TSI) and entered a competition to design a logo for UpSouth.
UpSouth is a platform where youth can become involved in tackling local issues and earn some regular money for their input.
J'me-Li Tuhega in 10PPZ won $500 from TSI's Call-Up competition on UpSouth.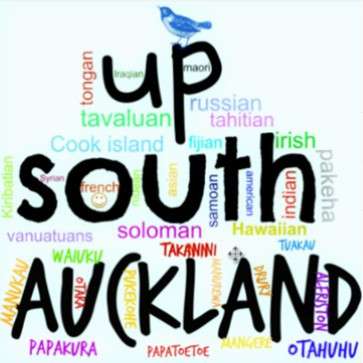 This is the logo that J'me-Li designed.
Thank you to Ayla Hoeta from TSI for coming to help promote this activity in our Year 10 Inquiry classes and presenting J'me-Li with her prize.