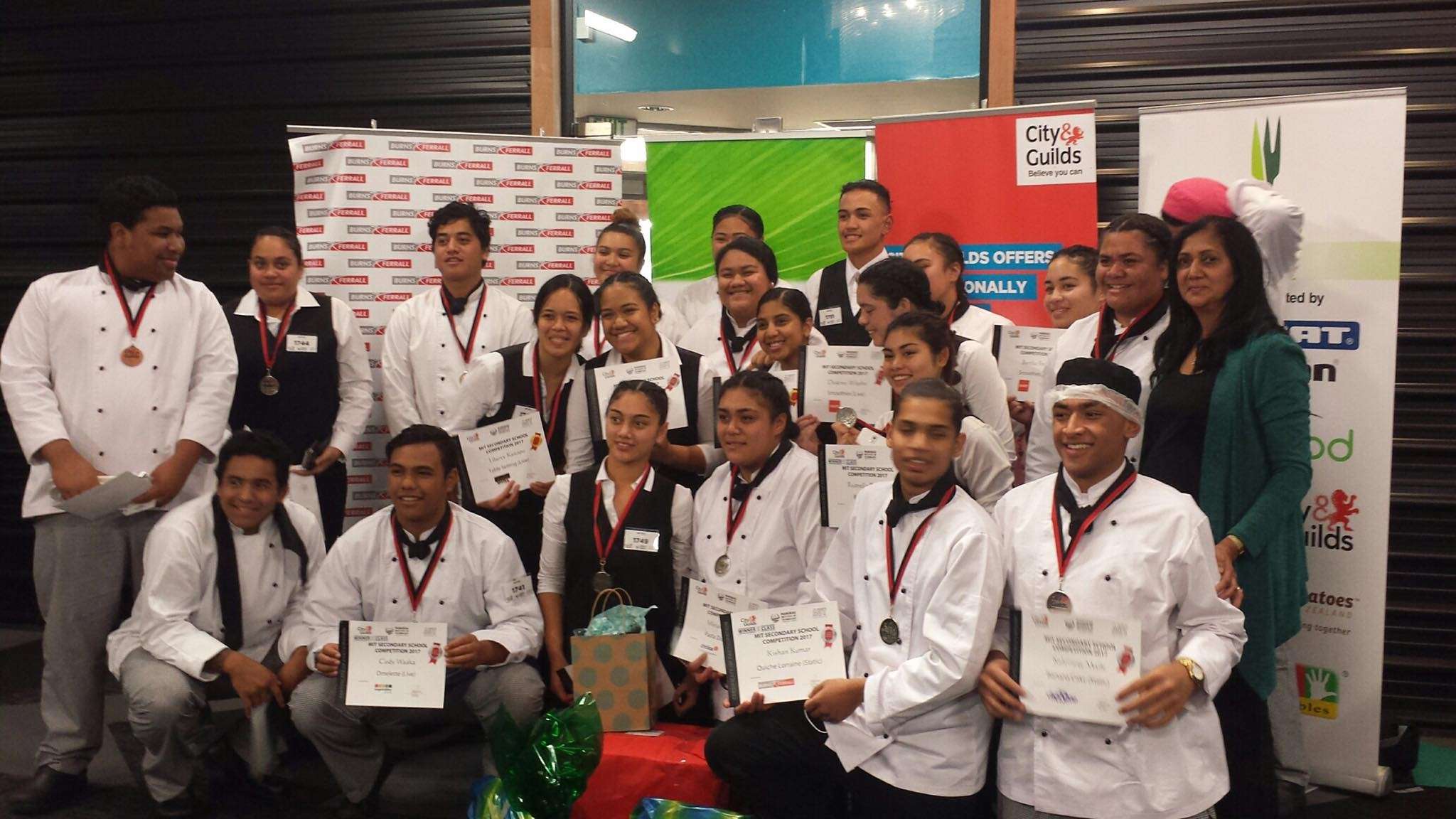 Sizzling results from regional culinary comp
Congratulations to our Year 12 and 13 Hospitality and Catering students for their successes at the Regional Culinary Competition, held at MIT on Tuesday, 20 June. The highlights were:
Two overall winners
Four class winners
Three gold
13 silver
Five bronze
Banana Cake
Takuahi Mahara - Bronze
Kelemete Maile - Silver
Tala Potifara - Silver
Quiche Lorraine
Jessica Olive - Bronze
Kishan Kumar - Silver (class winner)
Pasta
Taumasina Patiole - Silver
Miriama Aunei - Silver
Mary Vaikai - Silver
Fa'aaliga Sovaiinaea - Gold (class winner)
Cafe Sandwich
Siale Maka - Bronze (class winner)
Omelette
Mathew Tuisovivi - Silver
Cody Waaka - Silver (class winner)
Smoothie
Lafi Mauia - Bronze
Bertha Fruean - Bronze
Destiny Wijohn - Silver
Karleene Wainohu - Silver
Barista
Ryanella Reynon - Silver (overall winner)
Table Setting
Lydia Tekori - Silver
Diane Tafale - Silver
Liberty Kaitapu - Gold
Siuanna Mahani - Gold (overall winner)
Thanks to Sara Blackburn and Daisy Chandra for their hard work and commitment to support our students' success.
Nationals - here we come!