Monaco Corporation Ltd, the distributors of Casio products in New Zealand, recently presented a set of 30 FX 9860GIII graphic calculators to be used by the students of Manurewa High School. The calculators, the latest version of the standard graphic calculator, usually retail at upwards of $170, so this was a significant gift, and a further contribution by Casio who have been supporting New Zealand schools and the teaching community for the last 37 years.
Graphic calculators are a vital tool in senior Mathematics and Statistics and are extensively used. Students who do not have access to the graphical and algebraic functions provided by the calculator can be quite heavily penalised, particularly in NCEA examinations.
The presentation of the calculators was made by Mr Patrick Lee, the General Manager for Casio & Consumer Electronics, and Mr Grant Gothard, the Sales and Marketing Manager – Casio Office Products.
At the presentation they also announced a Casio Scholarship worth $3000 for first year University study, aimed at needy students from lower decile schools.
The calculators will be used as two sets of fifteen and will supplement the school's current sets. While booked out to senior Mathematics and Statistics classes, there will also be the opportunity for junior classes to experience using these tools in preparation for the future.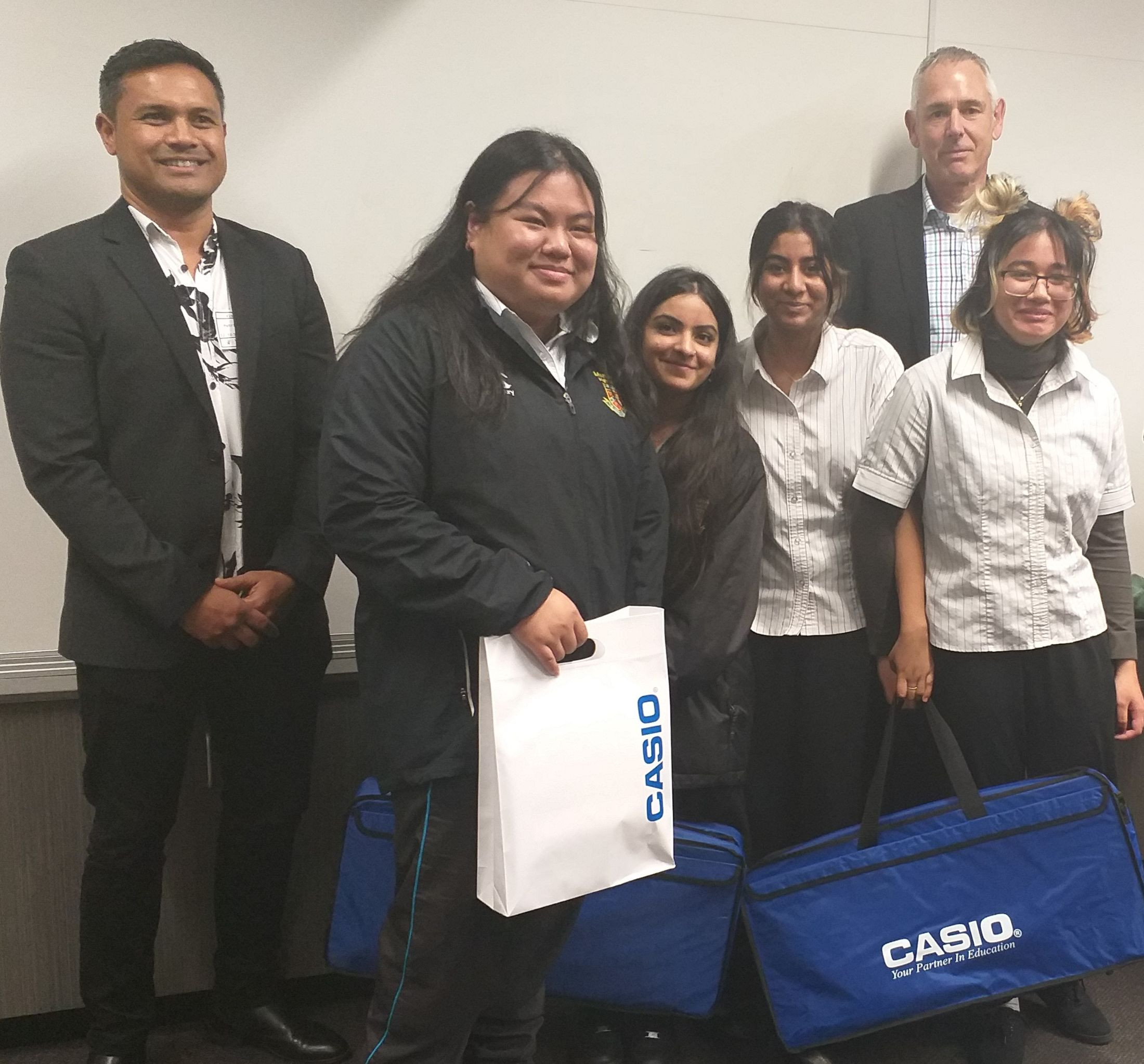 Mr Patrick Lee and Mr Grant Goulthard of Monaco Corporation having presented the calculators to Year 13 students Alliyah Macaraig, Amisha Maharaj, Atelina Chandra and Rizzette Quisel.
Share this article: