SCHOOL UNIFORM
PLEASE NOTE:
NZ Uniforms are moving their Manukau store to a bigger and better store from Saturday 21st April. The new store is located at Unit 5, 20 Lambie Drive, Manukau. The phone number and email address will remain the same ph: 09 950 6747 and email: [email protected] The current store will remain open next week except for Friday the 20th of April 2018.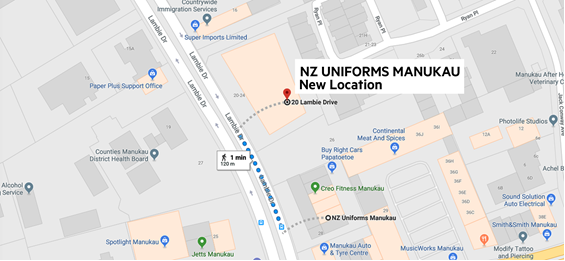 ---
Please note that the official supplier of the regulation school uniform is:
NZ Uniforms : 28E Lambie Drive, Manukau 2104, tel: 09 950 6747
Open Hours Weekdays 9am—5pm and Saturday 9am—1pm
shop online: http://manurewa.nzuniforms.com/
---
The Official supplier of uniform for Manurewa High School is NZ Uniforms. Uniform purchased elsewhere may not meet the specifications approved by the Board of Trustees as regulation uniform. Quality and colour discrepancies have been reported on uniform purchased from other suppliers.
There are circumstances in which the school and/or other services can assist with uniform items. Please do not hesitate to ask for support by contacting the whānau Tutor or whānau Leader of your child, or by contacting our student support services.