It is with disappointment that we as a kura have made the decision to postpone our 60+1 week long birthday celebration planned for Friday 10th to Friday 17th September.
Given we are unclear what the future looks like for Auckland in lockdown we feel this is the right choice and instead look forward to celebrating our "gold card status", when our kura turns 65. If you are feeling nostalgic and simply can't wait a couple more years, feel free to take a walk down memory lane and check out our Year Book archives here https://www.manurewa.school.nz/about/past-students
We are still aiming to officiate our new school build in term 4 but cannot make any official plans at this stage given the circumstances of lockdown.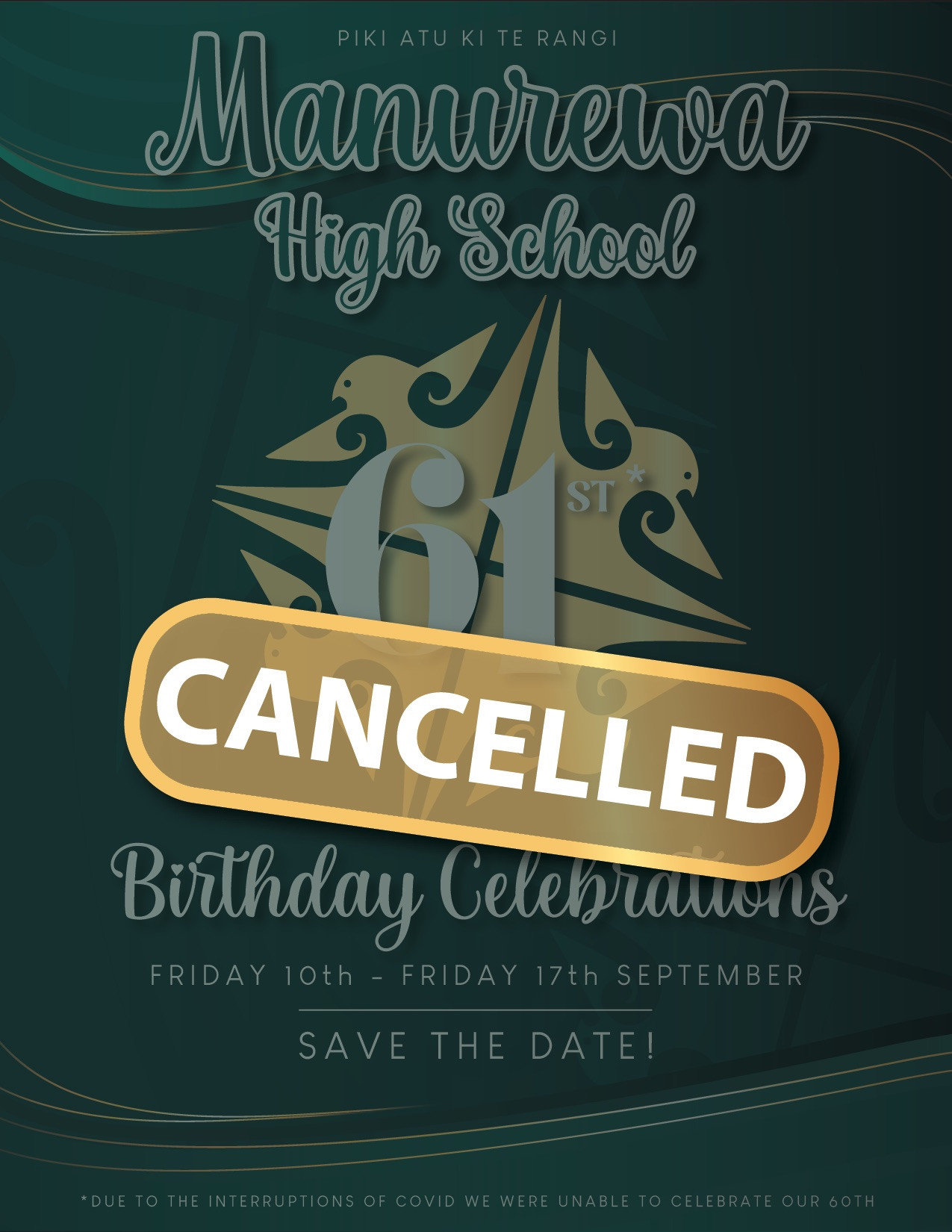 Share this article: